BCB Ranger Fire Lighting Flint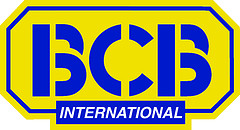 NSN: 5110-99-565-2549
The BCB Ranger Fire Flint Fire Starter was recently introduced to the US for use by the USMC and USAF. and is currently standard issue in the British Armed Forces survival kits and in the Royal Air Force and SAS. You will not find a more dependable and effective and economical flint fire starter than the BCB Ranger Fire Flint.
This flint and steel fire starter is extremely compact and is designed to pack into the smallest survival kit Scraping the flint of the Ranger Firelighting Flint produces a shower of sparks suitable for lighting tinder. The flint is designed for years of use. The striker can also be used as a small knife and saw.
All BCB Flint Fire Starters are specially impregnated with magnesium to produce hotter, larger sparks. GSA Approved.

Size: 3"
Weight: 1/2 oz
$6.95