Aurora Fire Starter 440C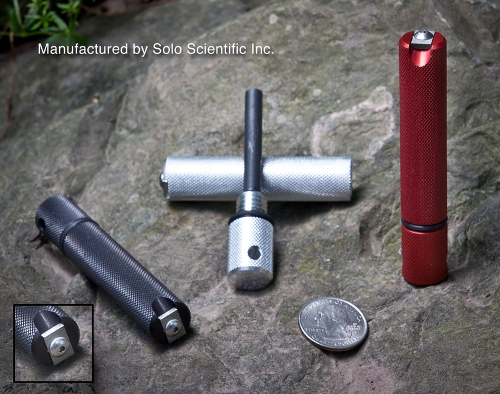 Now Available in red!
Designed with Aerospace Qualities
Created and manufactured by Solo Scientific in the USA, their goal was to design and manufacture the best all-around survival fire starter in the world and they believe they have absolutely done just that! The new models are of AEROSPACE QUALITY! The Aurora Fire Starter™ (Patent Pending) is a true survival tool and will work in any environment that will support life! The Aurora Fire Starter has even climbed Mount Everest and will start a lifetime of campfires for most users.

Two models are now available both equipped with a built-in guided striking blade and ferrocerium flint steel rod with magnesium within its composition - yielding sparks as hot as 5000 degrees F. Your color choice of either silver or black anodized for both models. This standard 440C model comes with the great 440C Fully Hardened Stainless Steel Striking Blade installed that can be flipped over or sharpened if dulled.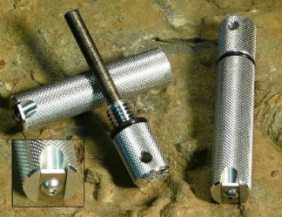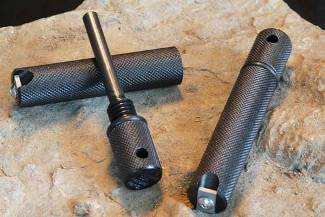 See also... AURORA 2SA MAGNESIUM FIRE STARTER
Aurora Fire Starter 440C
$19.50 -$21.50