UST Sparkie Fire Starter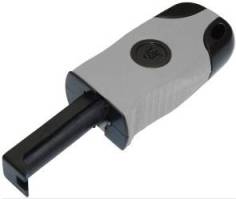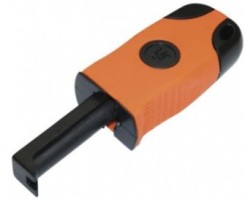 Features One-Handed Operation
Sparkie™ was designed so that backpackers and other outdoor adventurers don't have to sacrifice quality for weight and size
The Sparkie™ Fire Starter from Ultimate Survival Technologies, features one-handed operation in a lightweight, compact design.
Built on the premise of the original BlastMatch™, Sparkie™ can be operated with one hand and start your fire even in the most adverse weather conditions. Striker conveniently ejects with a simple push of the thumb.
Weighing less than one ounce, the Sparkie™ Fire Starter is approximately one-third the weight and less than half the volume of its big brother the BlastMatch™. It features a reconfigured striker tab enclosure and spark bar. The compact body has a rubberized grip wrap giving you maximum control and comfort during use.

Sparkie™ was designed so that backpackers and other outdoor adventurers don't have to sacrifice quality survival gear because they are trying to save on weight and space. Sparkie™ Fire Starter is a must-carry for anyone who goes outside!

Size: Approximately 2.25" x 1.12" x .75"
$9.75
$6.95