LMF Maya TinderSticks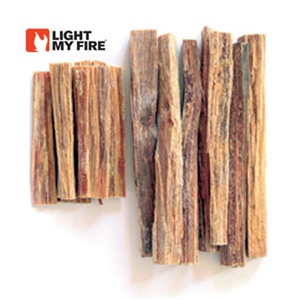 These all natural, environmentally-friendly Fire Tinder Sticks produce an extremely hot flame.
Don't use harmful chemicals with noxious fumes to start your fire! TinderSticks are made of stumps from cultivated pine (fatwood) from the highlands of Mexico. With their 80% resin content, TinderSticksare extremely easy to light and work even when wet. Burns long and hot. The perfect companion to Light My Fire's Swedish FireSteel!
$3.95