Biohazard Infectious Waste Bags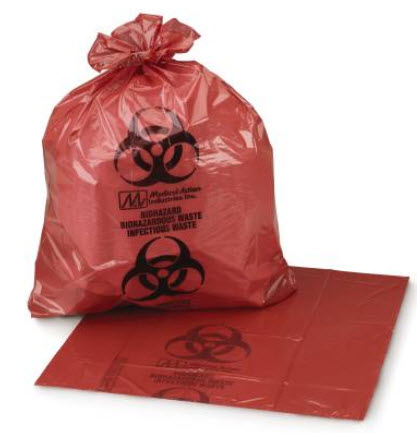 Keep your biohazard containers sanitary, while clearly identifying infectious waste when Bio Hazard Bags are removed for disposal. These high density Biohazard Waste Bags offer superior puncture and tear resistance and their bright red color is easy to distinguish from standard trash liners and they are marked with the international symbol to alert others of the hazardous waste contained within to ensure proper handling.
Biohazard bags are Resistant to puncture, tears and abrasions.
Biohazard Bags are Both HDPE as well as LDPE biohazard waste liners
Size/Width: 24" x 33".
Print/Label: Biohazardous /Infectious Waste with Biohazard Symbol.
Color: Red/Black.
Biohazard bags are Star sealed at the bottom for more durability and protection
Capacity: 15 gal.
10 - 15 Gallon Biohazard Waste Bags
$3.95