H and H Compact Wound Seal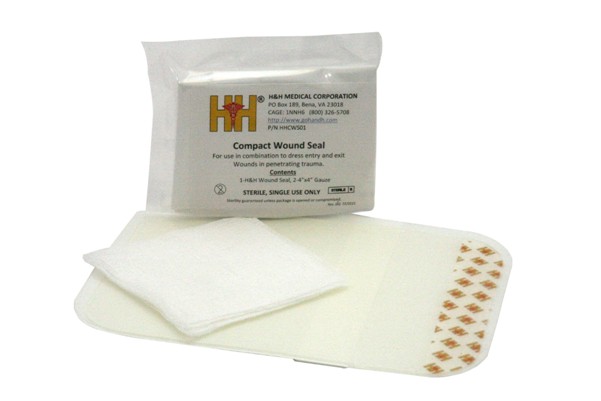 STRONGLY CONSIDER THE COMPACT WOUND SEAL FOR YOUR FIRST AID TRAUMA KIT

ON SALE NOW!
Fast acting application to stop the bleeding and seal external wounds, even with surrounding blood and debris.
The H&H Compact Wound Seal Kit provides a fast application product for sealing wounds quickly to stop external bleeding in a small, compact form. The Wound Seal Kit is a sterile, TCCC-compliant occlusive dressing that comes vacuum sealed with a 6″ x 8″ plastic sealing rectangle and hydrogel adhesive to stick to the wound and the surrounding skin through blood and debris.

To reduce the size of the product, they pack the wound seal with a sterile 4″ x 4″ gauze pad. The sealing rectangle has the same polyurethane carrier and adhesive as the Bolin Chest Seal. The product is quarter-folded and vacuum sealed to fit in a space as thin as half an inch!

The new redesigned seal comes with rounded edges to reduce friction with clothing. They've also added a new long tab to one end to allow for venting and easy removal and repositioning of the seal over the injury.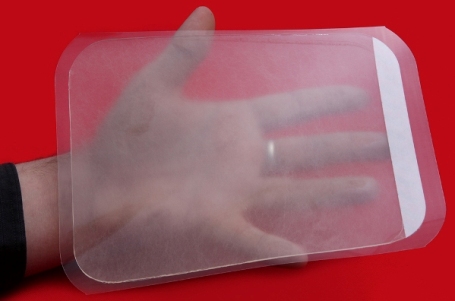 Not made with natural rubber latex.

Product Information
•Compact Wound Seal
•Item Number: HHCWS01
•Package Dimensions: 5″ x 4″ x .25″
•Package Weight: 3 oz.
•Shelf Life: 3 Years

Retails for $14.90
$10.75