Universal Moldable Splint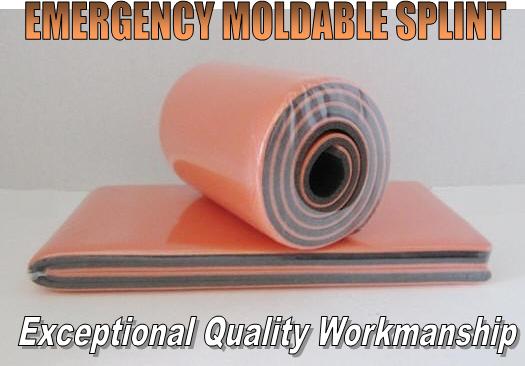 fold it, mold it, bend it, curve it, cut it, shape it to desired shape and size
Same Identical Quality as SamSplint
without the name and price!
This splint is popular with EMS and military medics, athletic trainers, ski patrols, wilderness rescue teams, outdoor enthusiasts, boaters, safety engineers, and veterinarians. It is one of those "must have" items that should be included in every emergency first aid and trauma kit.

Core is made of ultra-thin aluminum alloy. Outer layers are made of x-free closed-cell foam, complete sealed, and designed to support the inner metal panel. The splint is extremely moldable and can be shaped freely with the hands, so as to reach the best fastening effect, yet soft enough to cut with ordinary household scissors. Because it is so exceptionally pliable it can be bent into any one of 3 simple curves, making it very strong and supportive for any fractured or injured limb in the body.

The Emergency Moldable Splint is suited for both adults and children and can easily be used to support broken bones, dislocations, fractures and sprains and immobilize almost any broken bone in the body, including the neck. Simply curve the splint lengthwise, using your hands, to give it superior strength.

The Emergency Moldable Splint is waterproof, easily cleaned and can be disinfected for reuse. It is lightweight and may can be conveniently rolled or folded flat, making it compact enough to store in most any emergency medical or backpack kit. It is radiolucent, so it can be left on the body when X-rayed. These Emergency Moldable Splints require no extra equipment, will not puncture other gear, and they are not affected by extreme temperature or altitude.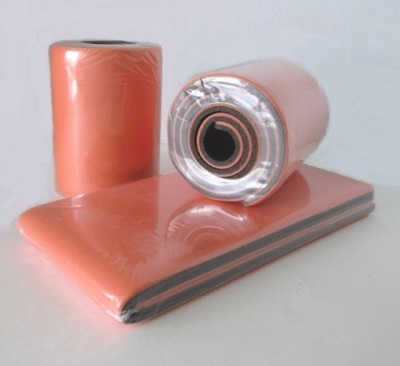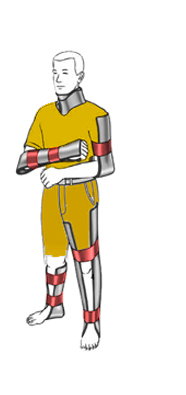 Product Features:
• Can be used to splint any part of the body.
• Suitable for all ages.
• Radiolucent - easily x-ray through it
• Foam padded for comfort.
• Easily rolled or folded for storage.
• It is reusable.
• Easily cleaned and disinfected with normal cleaning solutions.
• Fastens in place with tape or wrap of choice. No extra equipment is needed
• Not affected by extremes of ambient temperature.
• Cuts easily with regular scissors.
• Can be cut down to provide wrist or finger splints
• Can be applied with either the safety orange or subdued gray side out.
• Waterproof
• Same identical quality as top name brands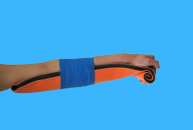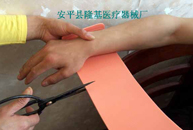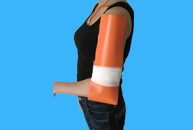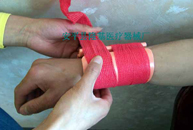 Rolled Universal: 36" x 4.25"
Regular $9.95
Now only
$7.95
See Also:
Self Adherent Cohesive Wrap Bandages