Deluxe Pocket Hunter Kit &
Take Down Arrows
Product of the Pathfinder Series
The Pathfinder School recognized that carrying standard size arrows in your pack would be inconvenient, if not impossible, that is why the Pathfinder 3 piece Take Down Arrows (arrows sold separately below) are a perfect complement to the Pocket Hunter. This product was uniquely designed to convert a standard Marksman #3040 Model slingshot into a compact hunting tool capable of shooting standard size arrows for fishing and hunting. With a 28-30lb pull at a 28 inch draw, the Pathfinder Pocket Hunter and 3 Piece Take Down Arrows are the ultimate in survival tools. The Pocket Hunter is a sleek, compact, lightweight, and efficient hunting unit that can be folded and easily carried in a backpack, bug-out bag, survival kit, or even on your belt.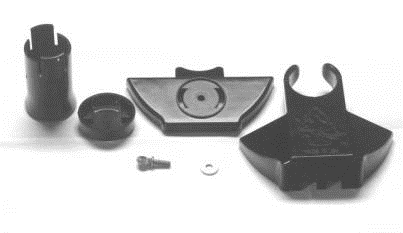 Includes: Marksman #3040 slingshot, Pocket Hunter Adapter with fishing spool and cap, standard hunting Band (28-30lb at 28" draw), leather pouch with paracord installed, 1 extra hunting band, leather pouch with paracord, OD Green, 2 pocket canvas pouch, Instructions for use.
$39.95
Three Piece Take Down Arrows

These standard three piece take down arrows break down into three pieces, and were designed to mate with the compact Pocket Hunter, although they can be used with any longbow, recurve bow, or compound bow, and can easily fit in your survival pack. Each arrow comes with feather fletching and a removable field tip that can be interchanged with other types of tips. The shafts are standard carbon arrow shafts and are made with our aluminum Break Down Arrow Inserts. Overall length without tip is 31 5/8 inches. 55-64lb draw weight

Package of 2 arrows
$39.95

Package of 3 arrows
Temporarily Out of stock


$59.95

See Also....
3 Piece Take Down Fishing Arrow