Pathfinder Stainless Steel Bottle Cooking Kit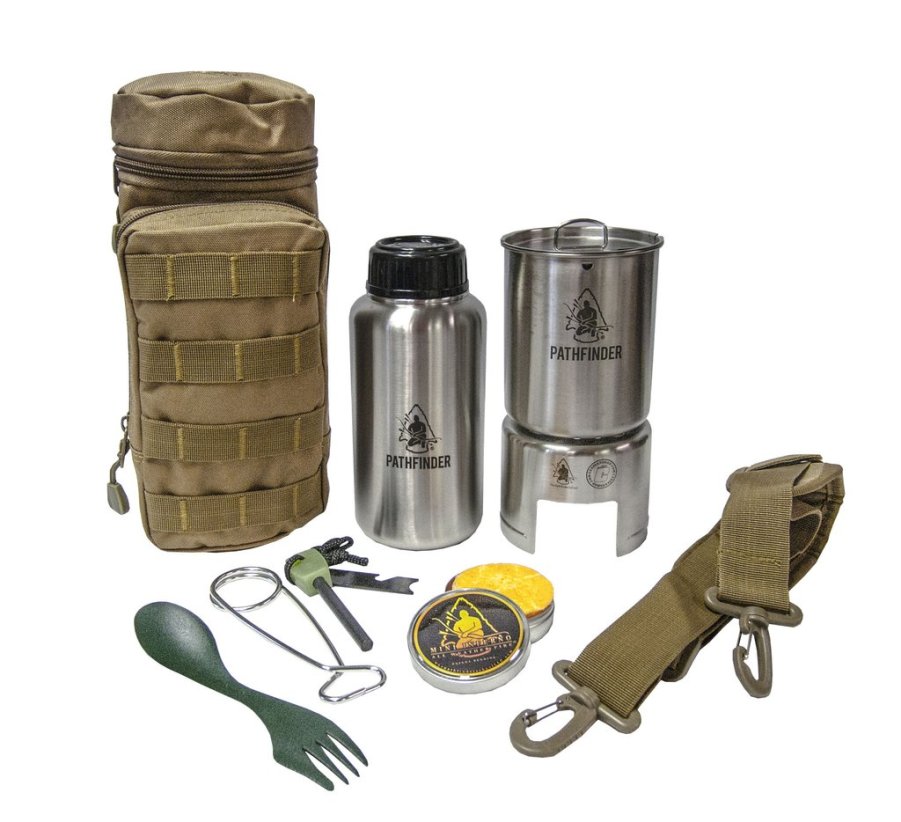 The Stainless Steel Bottle Cooking Kit - a complete cooking kit for your outdoor adventures!

An integral system of inter-nesting stainless cookware that holds up to the rigors of everday use and takes up minimal room, with an extra large pocket in front to carry all your extra little necessities including the spork, bottle hanger, cup lid, Mini Inferno and Ferro Rod. There is also enough room left over for an alcohol stove.
Stainless Bottle Cooking Kit Includes:
•GEN3 Pathfinder Widemouth Stainless Steel 32oz. Bottle & Cup Set
•Pathfinder Stainless Bottle Cooking Stove - This stove will nest with the Pathfinder Stainless Steel Cup
•Stainless Steel Bottle Hanger
•Light My Fire Plastic Spork
•Glow in the Dark Ferro Rod fire starter
•Mini Inferno 100% waterproof fire tinder discs
•NEW - Pathfinder Bottle Bag - a larger diameter bag than most, made to carry the complete Stainless Bottle Cooking Kit including the accessories. Shoulder strap included. 600 denier.
Complete Stainless Bottle Cooking Kit
$69.95