Genuine G.I. Military Canteen Cup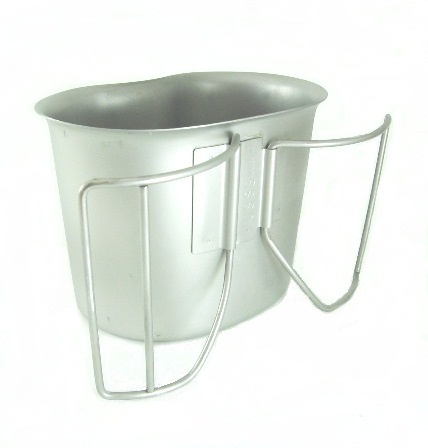 NSN 8465-00-165-6838
Genuine Military GI Canteen Cup - Unused - Unissued!
This is the same genuine US Military Canteen Cup that has been issued to our troops in the military. This cup is the REAL DEAL, not military "style", not military "type", NOT MADE IN CHINA.
It's designed to fit most standard canteens and houses the US Military Genuine Issue Stove I and Stove II for a perfect fit in our canteen covers. It is also the only cup that will correctly house the Heavy Cover Boil Lid as it was meant to be used, and will fit perfectly in the Grilltop Stove.
This Genuine Military Issue Canteen Cup is made of heavy gauge stainless steel and utilizes the new "butterfly style" folding handles. It is highly durable and with proper care, can last you a lifetime.




Military Issue Canteen Cup
Brand New... been stored in plastic - bulk packaged
Heavy Gauge Stainless Steel
Made in the U.S.A.
$16.95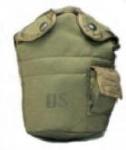 USGI Canteen Cover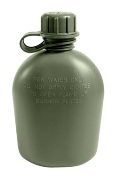 USGI Plastic Canteen