Survival "Bug Out Bag"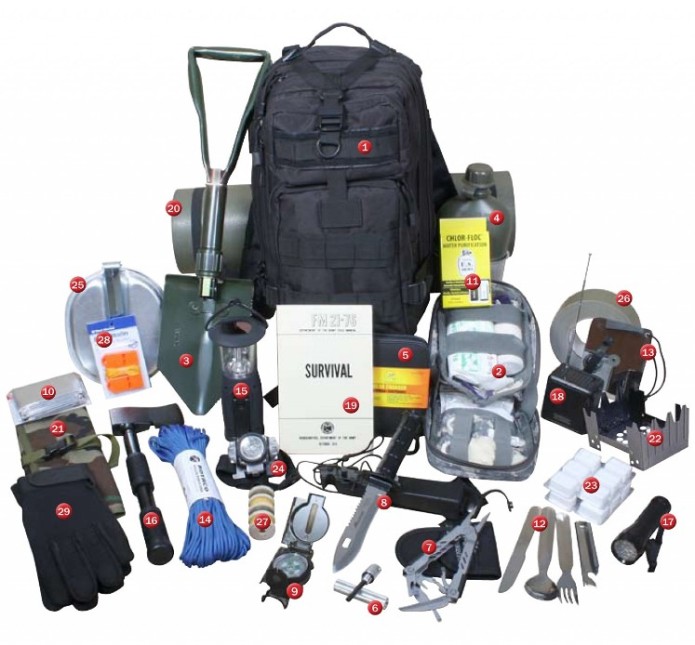 Typical Survival Bug Out Bag Ingredients
Get A Start on Your Bug Out Bag Today!
These are just a few of the suggested items you might consider when filling an emergency Survival Bug Out Bag. Food and water are always top of the list and no Bug Out Bag would be complete without food and water, so... be sure to also check out our emergency food bars and long term food storage supplies.

More Related Items to Consider: