Gerber Folding Spade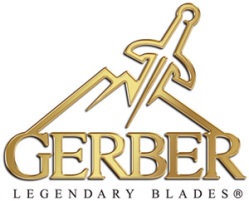 This lightweight, compact tool serves dozens of uses and is the only folding shovel that isNATO and U.S. military approved. Folding spade can be used as a shovel for digging or as a pick for trenching and hoeing. Folds down to 9-1/2" x 2-1/5" x 6".

Durable Construction for Heavy-Duty Use
Crafted with a powder coated boron carbon steel spade, the Gerber E-Tool can withstand extensive use in a variety of environments. The virtually indestructible glass-filled nylon handle features an open design, giving you room for a firm grip and increased leverage. The anodized 7075 aluminum shaft also gives this entrenching tool strength and durability.
Compact and Lightweight for Easy Portability
At just over 2 pounds and measuring 9.37 inches in length when closed, the Gerber E-Tool is easy to pack in to campgrounds or hunting sites, take to work, or store in your shop or shed. Its small size also works well in compact spaces where a regular size shovel won't fit.
Serrated Edge Adds Functionality
One side of the spade is serrated to give you extra power when digging in tough environments. Use it to saw through grass, plants, and undergrowth or for cutting into ice or hard dirt. The shape of the blade also helps this Gerber E-Tool enter the ground more easily.
Locks Open for Added Stability
A locking mechanism will keep the Gerber E-Tool open when in use, helping keep you safe and protected when you apply pressure during shoveling. Simply turn the ridged knob that wraps around the shaft to secure the E-Tool in the open position
$43.75