Rescue Tape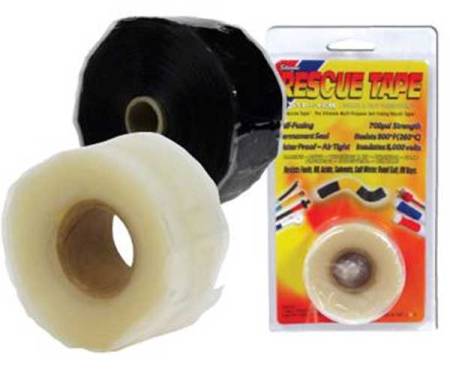 Just Stretch, Wrap, and Rescue Tape Fuses to Itself in Seconds, Creating a Waterproof Seal
THE NEW "MUST HAVE" FOR YOUR HOME/AUTO SURVIVAL KIT!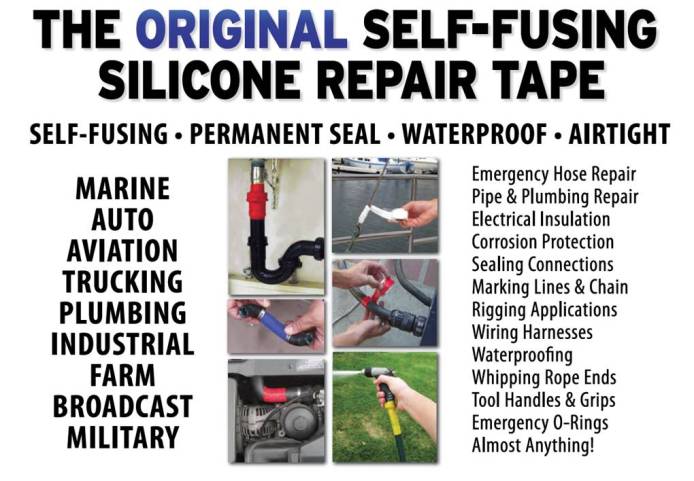 ENDLESS POSSIBLE SOLUTIONS IN AN EMERGENCY SITUATION
Rescue Tape is the perfect silicon waterproof tape!
Made from silicone, Rescue Tape creates a waterproof silicone shield around any object.
The Rescue Tape brand of waterproof tape is ideal for:
Waterproof electrical connections
Seal and waterproof coax cable and VHF radio connections
Seal leaky pipes, plumbing and hoses for a waterproof seal
Wrap waterproof tape around a dressed wound on a temporary basis to keep the wound dry
Use waterproof tape for tying plants to stakes safely, since Rescue Tape stretches and doesn't stick to the plant! Also ideal for waterproof grafting.
Use Waterproof tape for wrapping bar-coded and labeled items like wires, cables and more.
950 psi tensile strength - self fusing and airtight
Resists fuels, oils, acids, solvents, salt water, road salt, UV rays
How does the Rescue Tape brand of waterproof tape work?
Rescue Tape ONLY fuses to itself, so there is no sticky adhesive or residue like other adhesive tapes or waterproof tapes. Although Rescue Tape won't stick to a flat surface, it can be used to waterproof any surface or material as long as it can be wrapped around the item. Silicone waterproof tape is ideal for protecting connections and fittings in the most extreme environments. Rescue Tape is heat resistant to 500F degrees (260C), and flexible and waterproof even down to -85F degrees (-60C), and is electrically insulating to 8,000 volts per layer. When use for pipe repair, the waterproof tape can be applied while wet or under water on steam pipes, cooling pipes and hoses (and a variety of repair applications).
Our most popular color is our clear underwater tape, ideal for being able to visually inspect under the tape. For SCUBA divers looking for underwater tape.
Rescue Tape can even be applied under water!

Choice of Clear, Black or Red
1" wide x 12' long
$7.95