Speedy Stitcher Sewing Awl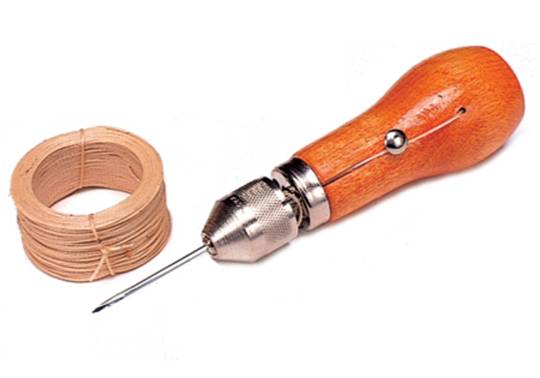 AN EMERGENCY PORTABLE HAND SEWING MACHINE
A great high quality sewing awl for sewing or repairing outdoor & camping equipment such as tarps, carry bags, tents and backpacks. Can also be used to repair athletic equipment, sails & mooring covers, saddles & harnesses and much more. Thread is contained right in the handle of the awl. Comes with two needles and thread. Size: 4 1/2" x 1 1/2". Weight: 3 oz.
Speedy Stitcher Needles includes:
1 straight #4S, 1 straight #8S, and one curved #8C
Kit Includes:
Speedy stitcher, bobbin thread, four needles and 180 yds. of extra thread.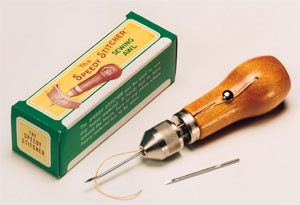 Includes:
- Sewing Awl
- Straight Needle#8s
- Curved Needle#8c
- Bobbin of Coarse Thread
-- Easy-to-Follow Instructions

$11.95