Genuine US Military Wire Saw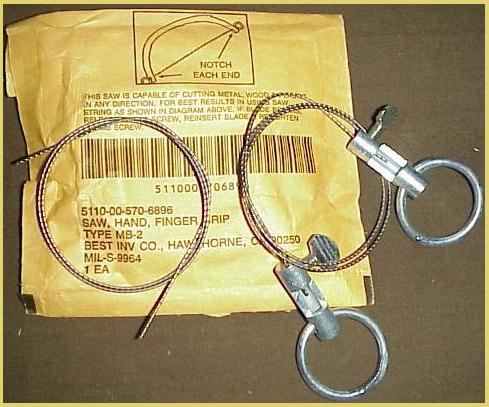 NSN 5110-00-570-6896
This is the real deal - used by the US Military
for over 30 years!
Originally developed by the USAF for a pilot survival kit
This survival saw has been used by the U.S. Military for over 30 years and comes with sturdy steel removable end fittings with heavy duty rings. Each unit is packaged in a Kraft envelope and comes with a spare blade.
This Spiral Wire Military Pocket Saw is "Official Military Issue", durable and ready for duty.The wire is much stronger than most saws available today, allowing it a longer life and a capability of cutting through just about anything.
The trouble with most traditional wire saws is that there is no consistent cutting surface and the wire has a tendency to "snag". This can result in a broken wire, either in the strands where knots and smaller wires form a weak spot in the wire, or the connections to the rings or handles from the sudden shock to the wire when the wire snags.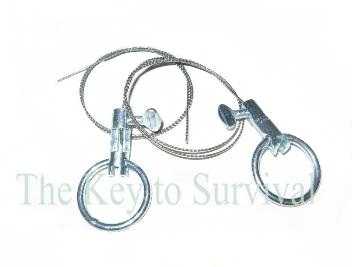 "Official" US Military Pocket Wire Saw

Out of Stock
$24.95