Emergency Dual Purpose Heat Reflective Poncho with Hood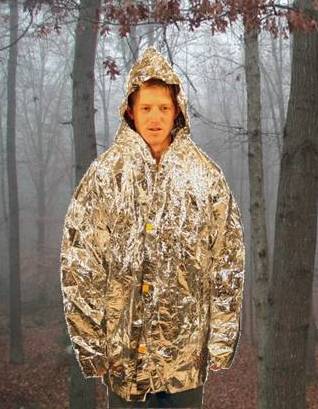 Dual Purpose Poncho
An EMERGENCY REFLECTIVE PONCHO that helps to REFLECT BODY HEAT BACK TO THE BODY
Any survivalist will note the importance of having a piece of survival gear with more than one use - thus the dual purpose poncho and heat reflective jacket.
Not only does it protect from the wind and rain, but also reflects the body heat back to the body where it can help in the prevention of hypothermia. Retains 80% body heat from the head, torso and arms.
Small enough to store anywhere, this poncho can be a life saver in an emergency cold weather survival situation.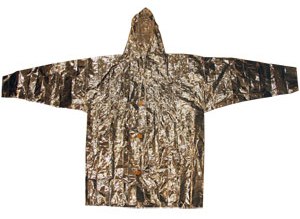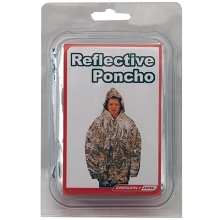 $3.85