Kleen Kanteen Wide 40 Oz. Stainless Water Bottle
Compatible with most backcountry water filters
All Kleen Kanteen products are made from high quality, 18/8, food-grade stainless steel that's totally free of BPA and other toxins, with a Loop-top screw cap that uses BPA-free polypropylene on the outside and food-grade stainless steel on the inside so your water does not come into contact with plastic. The loop top lets you attach the bottle to a backpack or belt loop, as desired.
Features of all Kleen Kanteen Water Bottles:
•Extra wide opening fits ice, easy filling and pouring
•Compatible with most backcountry water filters
•Electropolished interior doesn't retain or impart flavors
•Safe, durable, high quality materials
•Cap creates all stainless interior
•Dishwasher safe - BPA Free

Holding 8 oz. more than a quart-sized bottle, the 40oz Kleen Kanteen Wide is the ultimate bottle for long road trips or the backcountry. The extra wide opening is more than 2 inches in diameter for quick filling, pouring and cleaning, and the stainless steel thread design works with standard backcountry water filters. Size (with Loop cap): 10.9" H x 3.6" W Weight: 9.2 oz. Opening: 1.75"
$24.25
Pathfinder Bottle Bag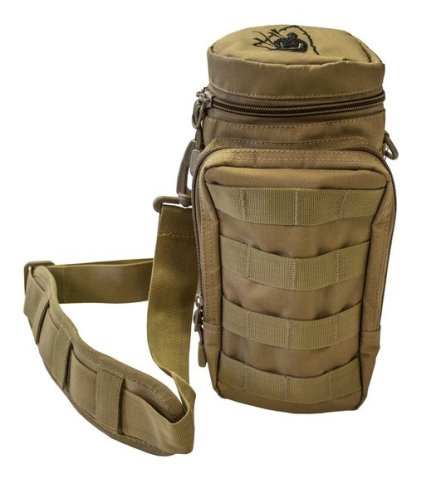 *This Pathfinder Bottle Bag will contain the Kleen Kanteen 40 oz. Stainless Water Bottle with room to spare.