Mini Compass II with Bezel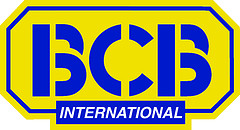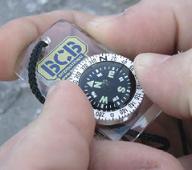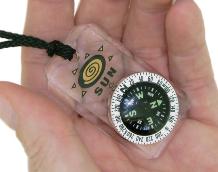 BCB vs. Sun Company
We offer both compasses - both are good quality, in fact, both are identical, but if you wish to have the BCB inscription on your compass you will need to pay the difference in price. The BCB engraved compass is the one used by BCB in their kits. Sun Co. is the manufacturer and sell their compass with their own logo. It is an extremely compact and accurate, button compass.
Features a rotating bezel, metric and imperial scales and
a clear acrylic base plate.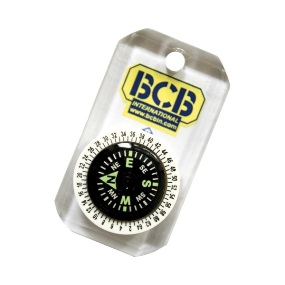 Nylon lanyard
Oil filled and cushion mounted
Luminous dial
Weight: 8g (0.28oz)
Size: 3 x 5cm (1" x 2")
BCB inscribed
$27.50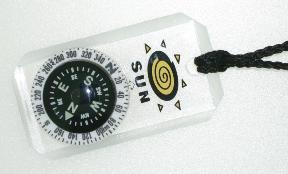 Nylon lanyard
Oil filled and cushion mounted
Luminous dial
Weight: 8g (0.28oz)
Size: 3 x 5cm (1" x 2")
Same Compass
Sun logo replaces BCB inscription
$9.50