The Ultimate Guide to US Army Survival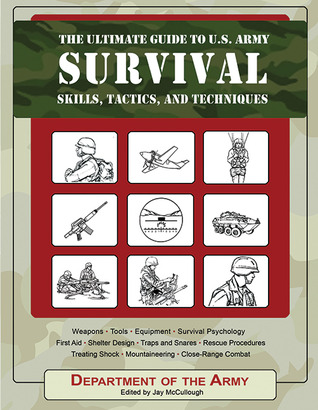 10% less than Amazon
Here for the first time in one place is everything you will ever need to know in order to survive just about any situation. Drawn from dozens of the U.S. Army's well-written field manuals on every conceivable subject, this huge compendium compiles the most useful and curious techniques for the would-be survivalist.
including:
First Aid in Toxic Environments
Chemical and Biological Agents
Treating Blood Loss
Treating Head Injuries and Fractures
Jungle and Desert Survival
Concealment and Camouflage
Edible Plants and Animals
Food Procurement
And Much More!
With hundreds of photographs and illustrations showing everything from edible plants to rare skin diseases of the jungle, this book will be a revelation for even the most seasoned survivalist and outdoors enthusiast. If you can't find it in The Ultimate Guide to U.S. Army Survival Skills, Tactics, and Techniques, you don't need it.

Amazon price
$14.49
$12.95