Contact Us

PLEASE READ


You may use our email, comment section below for questions concerning
products, pricing, discounts, and for ordering.

BECAUSE OF THE COUNTLESS NUMBER OF HARRASSING PHONE CALLS DAILY FROM TELEMARKETERS, ROBOCALLS, AND COMPUTER DRIVEN SERVICES, WE HAVE BEEN FORCED TO DROP OUR TOLL FREE NUMBER. We ask that you PLEASE USE OUR EMAIL or COMMENT CONTACT instead, and we will try to respond asap.

We deeply apologize for this inconvenience, and hope you will understand our situation, and we thank you for your patience in the matter.


Hit the link below;
Customerservice@TheKeytoSurvival.com


PPLEASE... AFTER ORDERING, CHECK YOUR EMAIL OCCASSIONALLY, AS THIS IS GENERALLY HOW WE WILL COMMUNICATE WITH ANY REFERENCES TO YOUR ORDER.
We will make every effort to get to your request within 24- 48 hours. Thank you!
Shipping
As soon as you have placed an order with us, you will receive a confirmation notice and also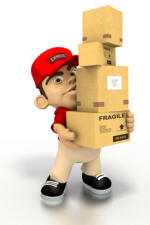 an invoice will be emailed to you immediately. Once you order is shipped, you will receive a second email showing the dispatch date, confirmation tracking number and method of shipment It will also show if any items have been backordered and if so, approximate date of their return.

Highland, CA 92346

Looking for Your Order?
Please check your email regularly for the tracking - a tracking notice is almost always sent as soon as the order is ready to ship. We will generally try to get all orders shipped as soon as possible, however, you can always contact us for more information.

If your order has shown to be delivered, but is not physically at your address, you must contact the delivery service as soon as possible to dispute the error or file a claim.



Find Us Here