Photon II Micro Light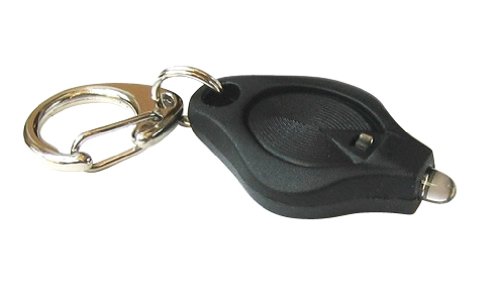 Used by NASA shuttle crews, US Military & the US Secret Service, the Photon II has proven to be among the toughest, most reliable LED micro-lights available.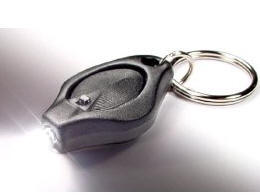 Micro size, awesome power, convenient, and instantly accessible, the Photon Micro-Light easily goes anywhere you go. Its versatility, superior engineering, durability, simplicity, and trouble free use have made it a highly demanded accessory for police forces, NASA shuttle crews, Secret Service personnel...and for the backcountry use of people like you!! Truly "micro" the patented Micro-Light nearly hides under a U.S. Quarter and weighs about the same (a mere 5.5 grams). The trouble-free switch gives you instant brilliant light anywhere and anytime you need it. They lithium battery works in sub-zero temperatures and the LED technology generates an incredibly bright beam, able to light any path and get you out of any dark place.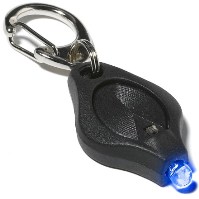 Photon II
Personal flashlight measures 1 1/2" x 1". Black plastic construction. Push button activates light. On/off switch for hands free operation. Unbreakable ultra bright bulb is visible over one mile. Features lithium Eveready battery and keyring. Choice of Red, Blue or White light.
$8.95